Cassius Clay, The Greatest Ever, social advocate, humanitarian, a traitor, a coward, and un-American.
Muhammad Ali, a man so believed and embrace by many, yet so polarizing and hated by others. The corresponding reaction to his death is expected, we celebrate the good moments of life posthumously, but never miss a moment to remind someone of all the bad times while they're still alive, it's human nature. However, there is a certain part of the American population who should have gave Ali flowers while he was still alive.
Muhammad Ali, was more than an outspoken boxer, athlete, a quasi-poet, a man as graceful with words as he was in the ring. He was the epitome of the hype machine personified. He was the epitome of the black experience in America. He spoke his mind in this country's first civil rights movement (we're currently living in the second) with much backlash, he worked twice as hard to be robbed of his prime years as an athlete (1967-1970) protesting the Vietnam War, never wavering from his faith while being stripped of titles simply due to religious affiliation in the land of religious freedom which is evident in the changing of his "slave name". Among all the pressures of the outside world he always remained a father and husband.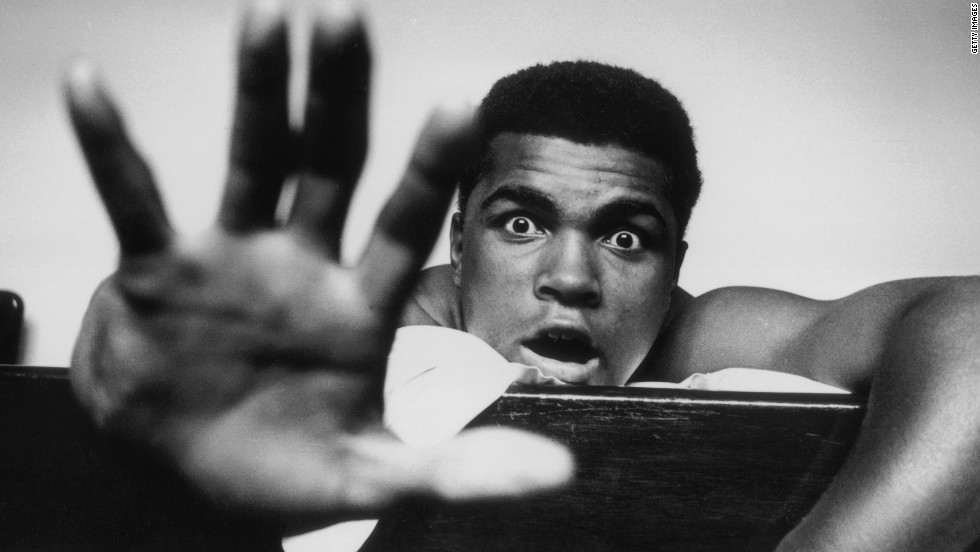 Imagine any contemporary athlete today, LeBron James, Steph Curry, Cam Newton or whoever, and ask yourself a question. Would any of these individuals risk their prime years, money, and freedom to stand for a cause they truly believe in? I'm not saying those individuals mentioned don't have causes they stand for, but we will never see another athlete risk it all at the magnitude such as Ali. We will probably never see an athlete in their prime as 'woke' as Ali amongst all the flashing lights and big paydays.
Ali, stood up against the establishment, risked financial security, freedom, death, and his way of life. He opened up hearts as his stance against the Vietnam started to gain support from those who once stood against him.  As a 26-year old African-American growing in a single parent home who was not alive during Ali's era, I have to rely on grainy YouTube clips, Will Smith's portrayal of 'The Greatest' , newspaper articles and things of those nature, he was one of the male figures I admired even though we're generations apart. And even though we're generations apart, it's as if we're still fighting the same fight.
That is why Ali isn't just an American hero, he is THE AFRICAN-AMERICAN hero.